Vis daugiau organizacijų investuoja ir daugiau dėmesio skiria procesų kokybės bei efektyvumo užtikrinimui. Jeigu prieš keletą metų daugumos organizacijų kokybės vadybos siekiai apsiribojo veiklos atitikimui reikalavimams, šiandien daugėja kokybės valdymą siejančių su organizacijos strategija ir konkurenciniu pranašumu.
Kviečiame susipažinti su ASQ Global State of Quality tyrimo rezultatais apie pasaulinės kokybės tendencijas 2016 metais: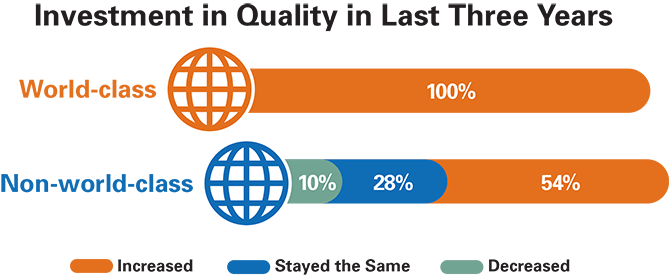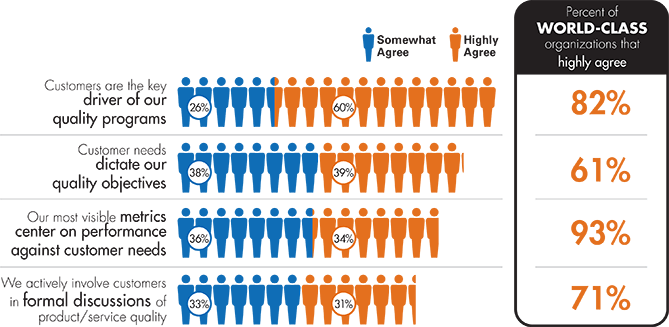 Šaltinis: The Global State of Quality
Visa tyrimo medžiaga čia.